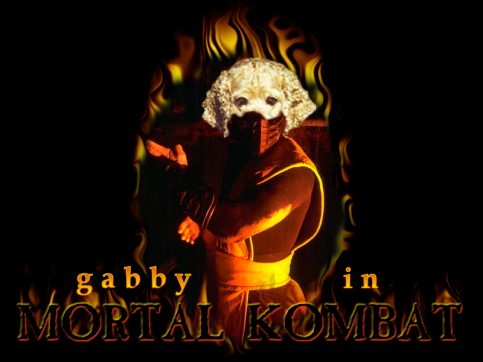 THE SPANIEL WITH ATTITUDE
Scorpion and his fearless cocker spaniel, Gabby, stumbled onto a gang of killer rogue squirrels. In a fierce battle, the squirrels took Scorpion's life and left Gabby for dead. Gabby licked his wounds and vowed life-long revenge for his master.
Finishing Move
Cocker Rage--An uncontrollable rage likely provoked by stealing his dog food or taking his toys. Gabby breaks free from his muzzle and goes straight for his opponent's jugular veins.
[ home ] [ my cocker spaniel ] [ the lance missile ] [ pc & web for beginners ] [ nursing ] [ site map ] [ links ] [ guestbook ] [ e-mail me ] [ cocker spaniel ring ]